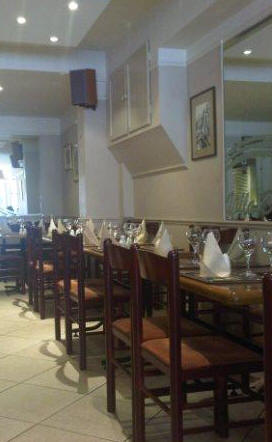 Reservations:
Please call: 01276 62879
---
Opening Times:
Monday to Saturday: 12.00 - 14.30 & 18.00 - 22.30

Sunday: Closed
(except Mothering Sunday, open for lunch, and if Valentine's Day is a Sunday, Sunday evening for a romantic dinner!)
---






Open Valentine's Day evening and Mothering Sunday lunchtime
...or if you're looking for a takeaway, click here
---
Title: Villa Bianca Italian Restaurant in Frimley, Camberley, Surrey - Reservations. Description: Italian Restaurant in Frimley, Camberley Surrey - owned and managed by Italians. Restaurant features authentic Italian cuisine prepared from fresh ingredients, by Italian chefs, presented to your table by Italian waiters accompanied by Italian wines, Italian Beers even Italian Mineral Water! A truly Italian dining experience! Keywords: Villa Bianca, Italian Restaurant, Italian, Pizzeria, Italian Cuisine, Italian chefs, Pizza, Pizza Restaurant, Italian Restaurants, Italian Food, Italian Recipes, Italian Menus, Italian Pasta, Italian Recipe, Italian Dining, Italian Bread, Italian Dishes, Italian Pizza, Italian Takeaway, Frimley, Camberley, Surrey.

---
Villa Bianca Restaurant 58-60 High Street, Frimley, Surrey, GU16 7JF - 01276 62879

The Gambardella Cup - Italy vs UK Golf Tournament www.gambardellacup.com